Testimonials
Happy Clients
Teresa Schneck
Entrepreneur
"Ich habe die Dienste von der Expats Agentur Portugal in Anspruch genommen und mir wurde sofort weitergeholfen. Das Team ist sehr nett und super professionell. Ich habe es nicht bereut und kann die Agentur nur weiterempfehlen."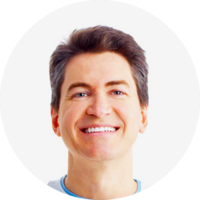 Manuel Holzer
Lawyer
"Auch als Anwalt hat man so seine Schwierigkeiten in einem neuen Land. Wir sind aus Österreich und haben sehr viel im Vorfeld von der Agentur regeln lassen. Das hat uns viel Stress erspart. Auch die Tatsache, dass Frau Santos einwandfrei deutsch spricht hat vieles erleichtert. Wir sind froh, dass wir uns für die Expats Agency entschieden haben und werden mit Sicherheit auch in Zukunft deren Dienste in Anspruch nehmen."
Sandra Hofmann

Nurse
"Dass wir Anita mit Ihrer Agentur gefunden haben und kennen lernen durften, war unser größtes Glück, als wir uns zum Auswandern entschieden haben. Anita war und ist bei jeden Fragen erreichbar und hat uns in jeglicher Lage geholfen. Wir empfehlen Anita von der Expats Agency Portugal zu 100% weiter."
Melina Ballmann
Student
"Kann ich nur weiterempfehlen!!! Die Anita ist so nett und so professionell das man nur wieder kommen kann. Vielen Dank und bis zum nächsten mal."
Maria do Carmo Gambardella
Teacher
"A Expats Agency é uma agência muito séria e competente. Me ajudou muito na minha ida a Portugal, sempre me dando muita atenção, foram muito pacientes e extremamente responsáveis. Eu me senti muito segura e confiante com os serviços oferecidos."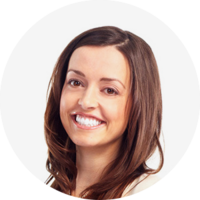 Susan O'Brian
Student
"I am very happy that I found Expats Agency in the Internet. They helped me a lot when I was looking for apartments in Lisbon, which seemed impossible to find and also with my papers. Good price and five star service."

Alexander Engels
Commercial Director
"Anita was in charge of the relocation process when my family and I moved from Amsterdam to Lisbon three years ago. For us she was a great help since the very beginning until we were settled down. She is really professional and very supportive and made us feel that the process was not complicated at all. She took care of every detail and kept in contact with us at any moment when we requested her help. We are really satisfied with her excellent service and would recommend to anybody willing to have a great relocation experience to Portugal."
Renate & Werner Isern

Retired Worker
"Auch wenn Portugal ein Mitgliedsstaat der EU ist, so ist doch vieles anders hier - es sind vor allem die Kleinigkeiten des täglichen Lebens, auf die man manchmal erst nach Jahren kommt. Wir sind jetzt 5 Jahre hier, und trotzdem konnte uns diese Agentur mit ihren vielfältigen Kontakten immer noch sehr gute Hilfe leisten. Die Chefin hat lange in Deutschland gelebt, spricht akzentfrei deutsch, und sie weiß deshalb genau, was hier oft vergessen wird. Und sie kennt die Wege, wie man es vertrauensvoll und verlässlich regelt. Wir können diese Agentur absolut weiterempfehlen!"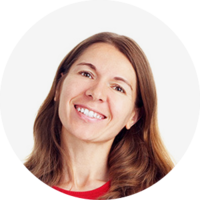 Christine Hermann
Entrepreneur
"Ich bin sehr froh, dass ich jemanden hatte der mir hilft. Der Start hier in Portugal wäre sonst nicht so einfach gewesen. Besonders in Pandemie Zeiten wäre ich aufgeschmissen. Die Agentur ist spitze und ich empfehle sie an all meine Freunde, Familie und Geschäftspartner."
Mariana Masotti
Accountant
"Expats agency was very supportive with my needs when I moved to Portugal. They provided a great service helping me with the documents and the interviews at SEF. I highly trust and recommend their services."
Antonio Antunes
Musician
"Danke, sehr guter Service."
Maria Vellner
Brooker
"Gott sei Dank kenne ich die Geschäftsführerin der Agentur. Sie hat mir sehr geholfen, als ich hierher gezogen bin. Es wäre alles nicht so reibungslos verlaufen, ohne die Hilfe der Agentur. Ich nehme heute noch Ihre Dienste in Anspruch, obwohl ich hier schon seit 3 Jahren lebe."
Danny Hofmann

Medical Assistent
"Sehr freundlich und zuverlässig.. Ohne große Komplikationen.. Egal in welcher Angelegenheit es sich handelt... Kann ich mit sehr guten Gewissen weiterempfehlen... Bitte weiter so 🤗🤗🤗"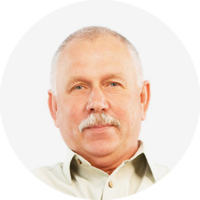 Hermann Schröder
Retired Worker
"Gerade die alltäglichen Kleinigkeiten können einen ganz schön nerven, wie z. B. wie und wohne melde ich mich an oder wo bekomme ich eine Sim Karte her, wenn alles zu ist? Gerade zu Pandemie Zeiten hat mir die Agentur sehr weitergeholfen."

Sarah Mendez
Teacher
"I moved to Portugal last year in middle of COVID19 and I really couldn't manage everything without the help from the Agency. I am so thankful. Good, warm-hearted and honest people. I recommend very highly."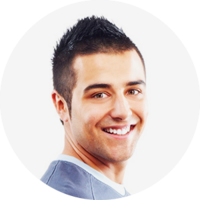 Michael Jacobsen
Investor
"Expats Agency is perfect. Helped me in so many ways, when I moved with my family to Portugal. Good prices and super service. I highly recommend."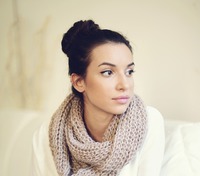 Pat Monroe
Event Manager
"We are from New York and we had the luck to find Expats Agency. The entire team was wonderful, very professional, responsive and we feel very supported. The whole process was very smooth and easy."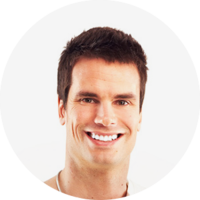 Nils Kreiser
Real Estate Agent
"Die Agentur ist top und hat uns sehr geholfen, als wir hierher gezogen sind. Die Chefin Anita war immer höchst professionell, freundlich und hilfsbereit, auch an Sonn- und Feiertagen stand Sie uns zur Verfügung. Auch dass Sie perfekt deutsch spricht hat uns unglaublich geholfen. Wir können die Agentur nur weiterempfehlen und werden auch in Zukunft Ihre Dienste in Anspruch nehmen."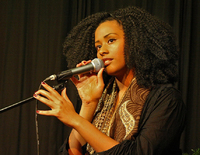 Nanda Martins
Artist
"Vim do Brasil para Portugal e senti-me um pouco perdida quando cheguei. Não sabia onde começar para arrumar a papelada e o SEF então nem vou falar. Foi tudo muito confuso. Graças a Deus que encontrei essa agência. A dona da Expats é um anjo, super prestável, muito profissional e acima de tudo honesta e muito querida. Recomendo mesmo e sempre que precisar de alguma coisa vou lhe ligar!"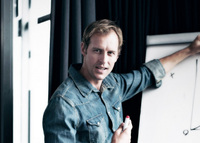 Oscar Gomez

Doctor
"They are worth every $. Expats Agency exceed all our expetations and are very professional. The whole team is wonderful. We are very happy that we hired them."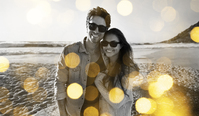 Victor Savanier
Digital Nomad
"So good that we found le agency. They help us with everything. C´est perfait!"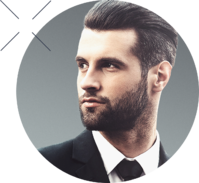 Pierre Goldman
IT Manager
"Excellent professionals. They gave me all the necessary support and took care of all my relocation process. I highly recommend for sure."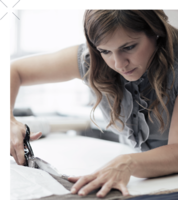 Miriam Peller
Stylist
"Oh so grateful that I found Anita. She is a great person and soooo professional. She helped me so much when I moved from Switzerland to Portugal. I highly recommend her and her team."